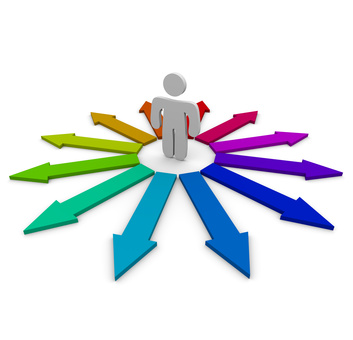 Today I was blessed to welcome my 26th student into my room. I'm not being sarcastic. I really do love each one and know I would miss them dearly if they weren't part of my class. But with this many blessings, comes worry...how can I possibly meet all their needs? There is ONE of me and 26 of them.
How can I possibly deliver instruction suitable for each one? Within my time restraints and curriculum demands (and let's not forget the demands of NCLB), it is
impossible
difficult to give each student the time and instruction they need in the way that they need it.
I see three hands raised asking for help while I crouch beside the desk of the first child I could get to. As I make my way to the other three students one by one, still more need help. My frustration is not that I can't keep up--its that they are having to wait so long for the help they need! Sure, we do peer helpers and all that, and students know how to help themselves, but usually the hands go up AFTER those things have already been tried.
I just worry that there's not enough ME to go around. All I can do is try each day to meet the needs in front of me and hope and pray that my best is enough.